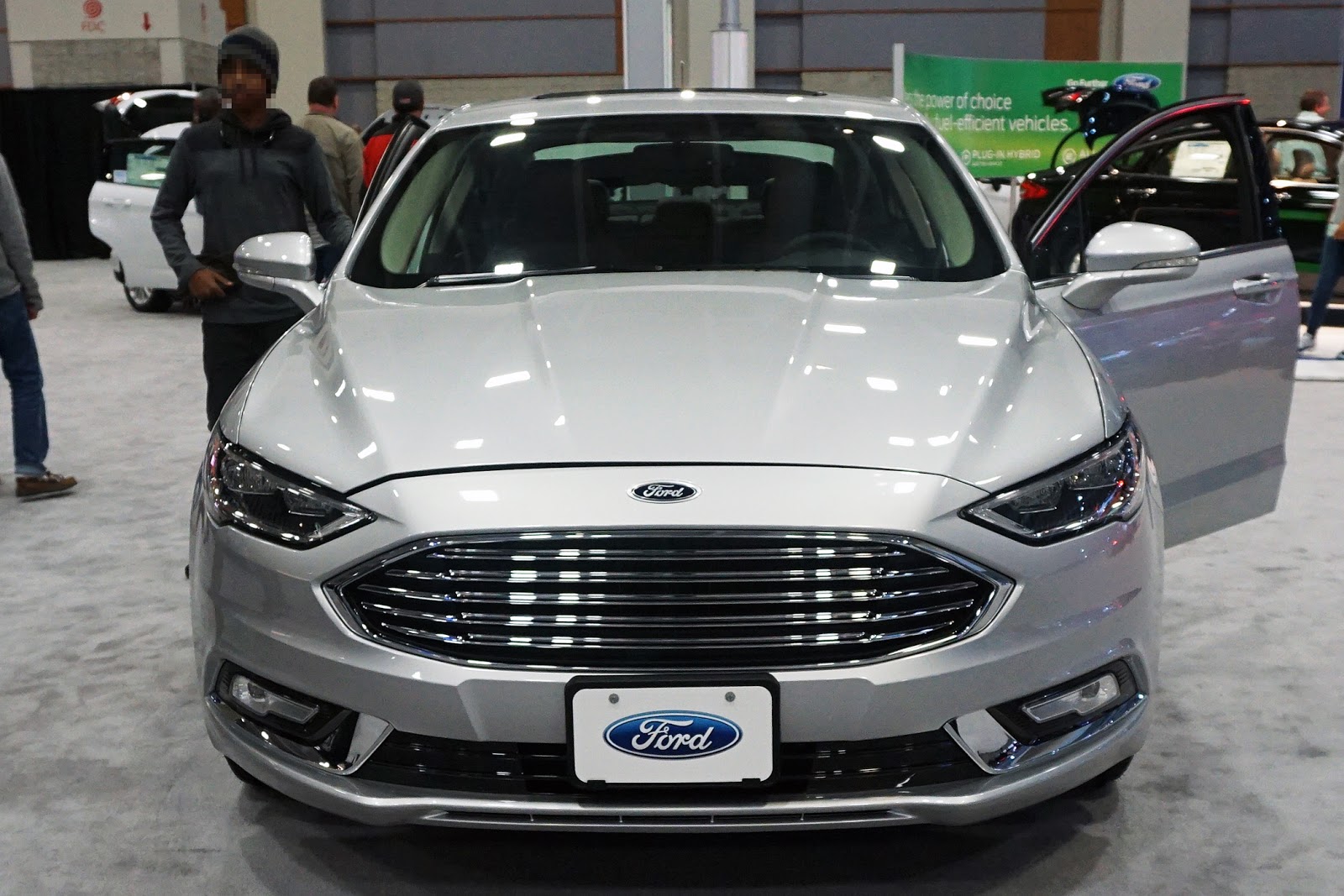 Anyone who drives can attest that sometimes finding a good parking space can really be a hassle.  You might even find yourself getting stressed finding a perfect spot for you to park.  Then you discover that the only available parking space requires parallel parking.  Now most drivers will agree that one of the toughest things to do with a car is a parallel park. It's so easy to misjudge the space between the cars you are trying to fit in. There are also higher chances for you to make mistakes and hit the cars or the curb.
Ford Fusion Hybrid - Wikipedia
Now this is where park assist feature comes in.  The Intelligent Parking Assist System (IPAS) is a feature that helps drivers park into parking space with little input from the driver.  It basically is a system that uses technology to measure the distance around the car so that it can help in intelligently parking your car.  Initially produced for Japanese cars, this technology has now found itself on western cars and is a great feature that takes the pressure off the driver while parking especially in difficult spots such as parallel parking spots.
Initially, these cars could only park in regular parking spots with the car parking facing the spot.  However, newer cards are able to actually park reversed and parallel park.  All the driver needs to do is actually get your vehicle lined up so that the parking monitor can gauge the parking spot.  Once the monitor is able to check the space, it will inform you that it's okay and then you can set the car to park all by itself.  This is fast and convenient for many drivers.
Ford cars now carry this feature in their newer models and usually in their luxury lineup of cards.  It has been said that they have become a great help for many drivers who own these cars.  Now let's take a look at which Ford cars carry the park assist feature so you can make a better decision when getting a Ford car.Ford - Wikipedia
Ford currently carries several car models that have the active park assist.  These are the Ford Escape, C-Max. One of the cheapest of these cars that carry the active park assist is the Ford Focus Titanium sedan that is priced starting around twenty five thousand dollars. 
Active park assist feature of the current Ford models have been tested several times to make sure that it's as safe as possible.  Most Ford vehicles with the active park assist can actually park into a slot in an average of just 31 seconds though it can take longer depending on the parking spot in question.  
However, drivers who are looking to purchase these cars should not become completely dependent on the active park assist feature as it is still a machine and machines can break down.  It is best that you also get used to parking even in difficult spots.  Remember, that the parking assist feature is really intended to assist the driver and not take over for him or her.

Find a Ford Car for Sale with Park Assist Today - Call Awesome Ford 360-748-3355