Since the invention of the first automobiles in the late 1800s, one of the few questions most people ask is how fast it can go. Throughout the development of safer, more efficient cars, it's also always been about speed.  Each newer car or model developed would often be faster than the last. Car manufacturers would try to find ways to see how they can get cars to run at the fastest speed in the least amount of time, how they can cram more horsepower into their engines to push the limits of speed, how they can remove friction either in their engines or even in the wheels being used, or even how they can get fuel into an engine the fastest to give it that extra push.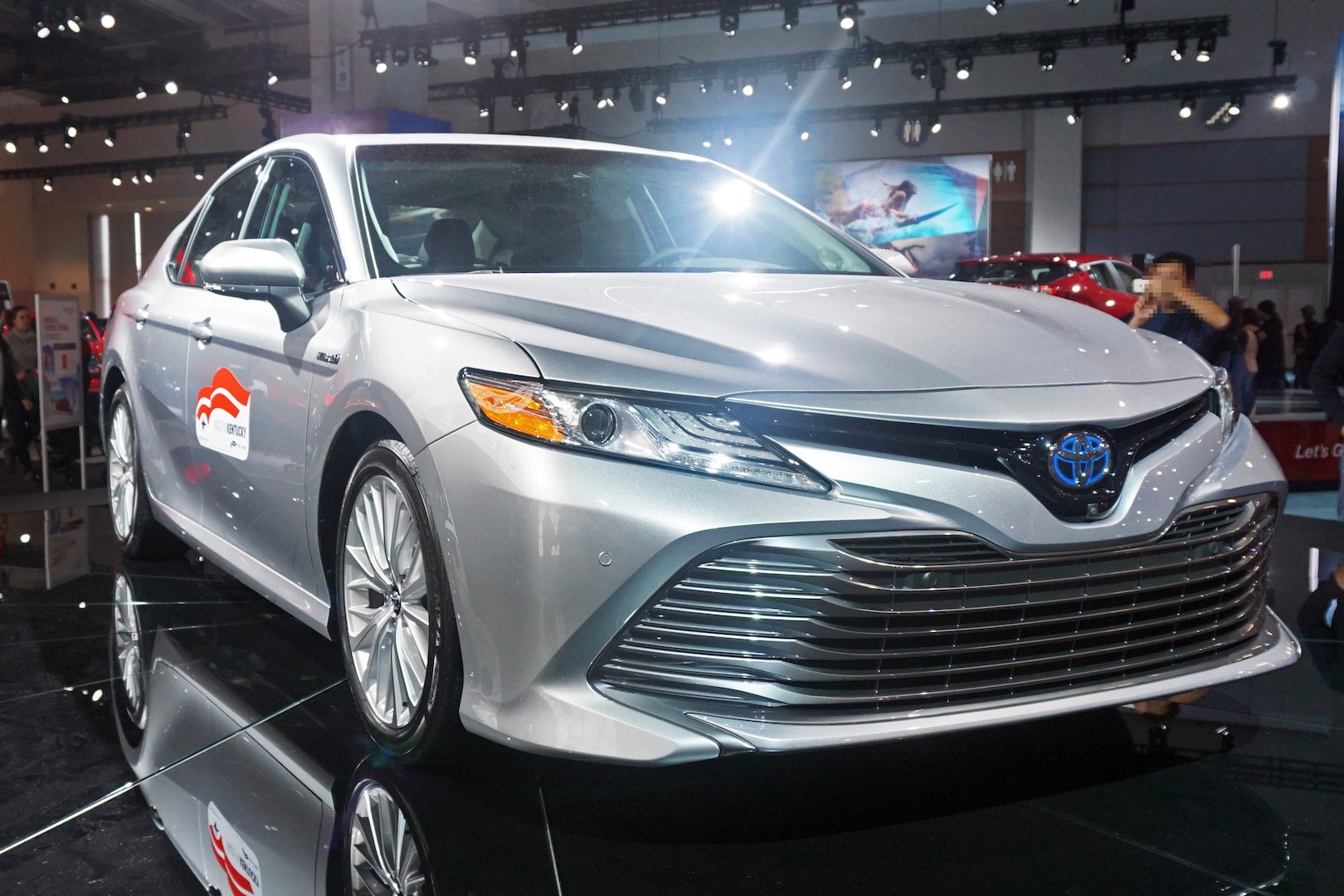 Fast Cars Are More Fun to Drive
It is no surprise that car racing is one of the most popular sports in the world.  This is the stage where car manufacturers and automobile inventors look for ways to get their cars to top speed in the shortest amount of time and to push the boundaries of what their top speed is.  And as modifications and inventions to cars are proven effective, they often find themselves in modern day commercially produced cars.
Any self-respecting car manufacturer will want to make sure that they can highlight a car's stop speed and even how fast it can accelerate from 0 to its top speed.  These car manufacturers will even highlight the kind of engine it has to let people know that they have high quality and that their car design is designed to move at top speeds.  This is where car manufacturers like Toyota come in.
Toyota's new offering of mid-sized sedans are a powerhouse.  The 2018 Camry is a complete redesign of their 2017 models with much more power and speed, have more safety features and have new advanced technology not seen in their previous models.  This car is truly the car of tomorrow and a must-have for any driver, whether it's just for yourself or for your family.
Toyota boss, Akio Toyoda, wants to banish the boring and start with a redesign, from its look up to its engine and its performance.  This is definitely not the Camry you are familiar with.  This 8-th generation Toyota Camry really packs a wallop and will excite car enthusiasts.  The different 2018 Camry models now have a sleeker look which is designed to reduce the drag around the car allowing it to be faster. 
The 2018 Camrys Are Faster Than the 2017 Models
The 2018 Toyota Camry comes in several models:  the LE, XLE, SE and XSE.  All these models have been made sure that they have been redesigned with safety features to ensure the safest and more convenient ride.  These cars' engines are now built with more horsepower with the 2.5-liter engine performing at 206 horsepower which is up from 176 horsepower from the 2017 model, as well as delivering 186 pound-fee of Torque.  
How about Acceleration from 0-60 MPH?
The V6-models really deliver more power than ever at 301 horsepower and 267 pound-feet of Torque to deliver you the most powerful engines to date and ensuring that you not only get to the top speeds but get the fastest acceleration clocking in at 5.5 to 8.2 seconds from 0-60mph.
The
2018 Toyota Camry
is now available for sale with a base estimated retail price of $24,000-$35,800 (before taxes, fees, options.)  These cars are the best auto investment you can make not only in form but in speed and function as well. To learn more about purchasing a 2018 Toyota Camry near Olympia, Washington contact I-5 Toyota today at 360-740-9300